We've been informed by the team at GTP whose SpaceWalls product is an ever-present fixture of our toy photography community that their new 9 Wall starter set is in-hand and close to launching to those who have backordered. As a bonus they are throwing in a White barrel accessory to all who backordered up-to this Sunday (11th) and they'll be making other colour-ways of the barrel available to order in the coming weeks.
 This improved set features:
Quick clip and display system – New angled clips allow for the ease of greater versatility in displaying your SPACEWALLS. Now you can clip each SPACEWALLS panel or expansion to each other with strong connections, precise locations, and multiple consistent angles. The panels have also received highly detailed sides to add to the authenticity of the display.
3 DESIGNS Included

16 of each (48 TOTAL CLIPS)

All back orders will receive 7 designs with various amounts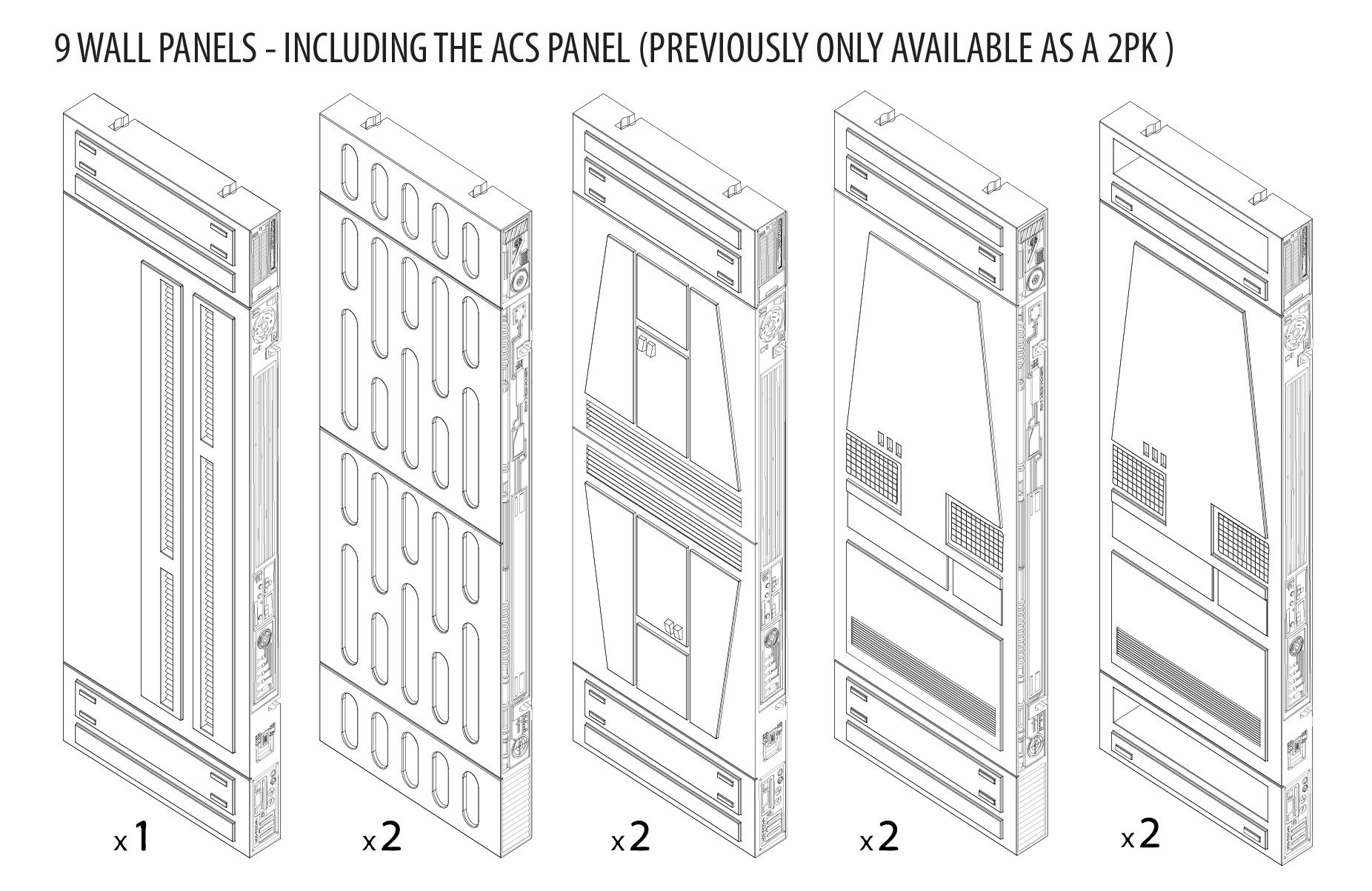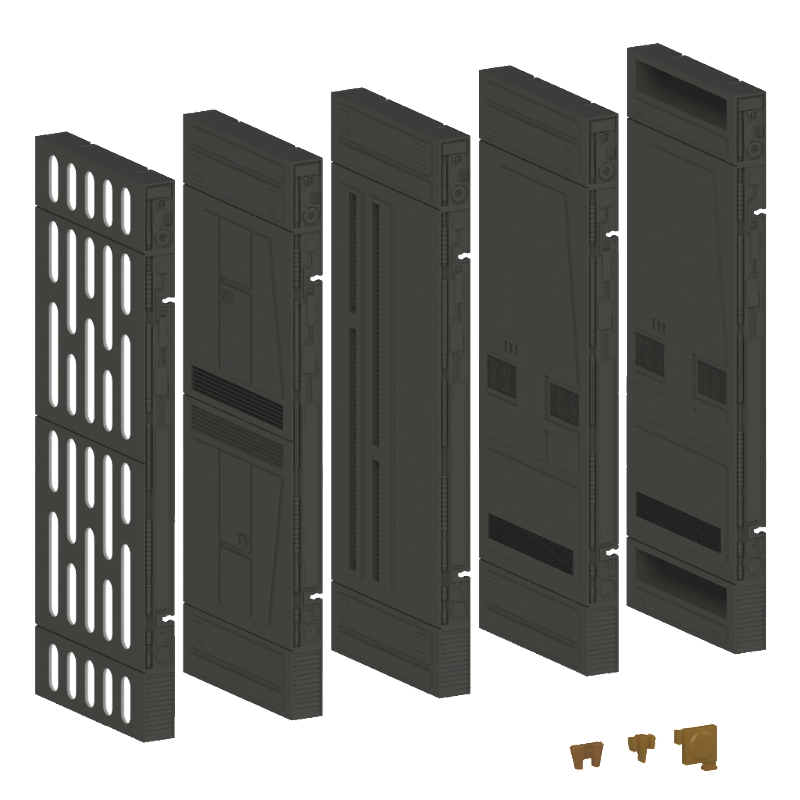 New selection of walls:
2 LED (Light emitting Display) panels – Includes a white removable light diffuser so you can change display color, use as a grate or add light behind completing the effect. * electronics not included

2 ORS (Oxygen Return System) panels

2 OIS (Oxygen Intake System) Panels

2 MCS (Maintenance Control System) panels

1 ACS (Atmospheric Control System) panel (only offered as a 2 pack before)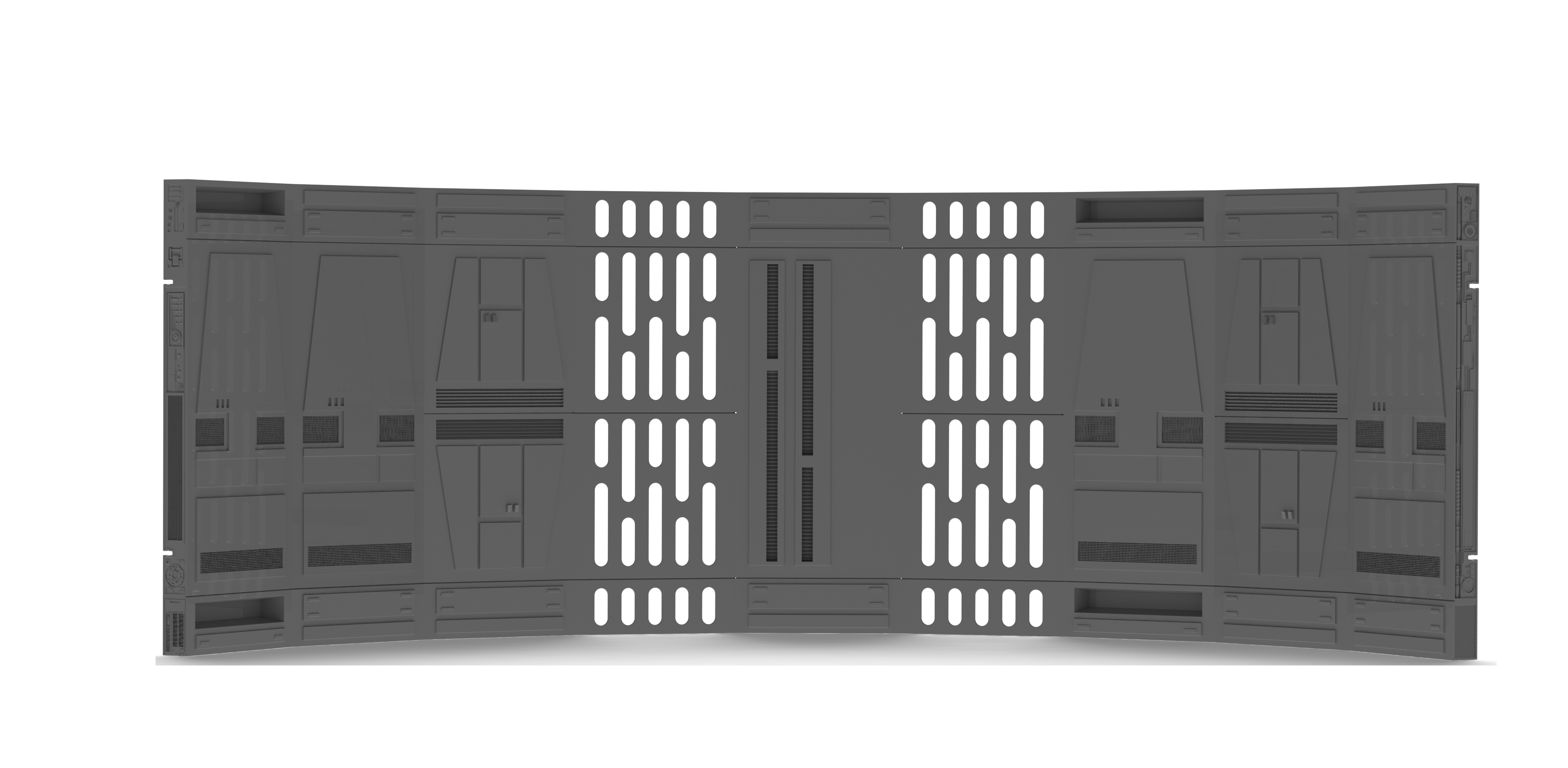 Panel dimensions: H 9.3in x L 3.5in (88.9mm x 237mm x 15mm )
 Total Length : 32 inches ( almost 3 feet across )
If you want to get your hands on this set then you need to be quick and head over to the link below where you can save an additional 12% off the original listed price :
http://galactictradingpost.com/#!/1-12-Scale-SPACEWALLS-9PC-starter-set-for-6-figures-BACKORDER/p/102783056/category=0
We're looking forward to getting our hands on the set in the coming weeks and sharing our thoughts and putting it to good use.
For all the latest news and updates from across the toy community, stay tuned to Exclu.
Exclu – We are an international Toy Magazine and supporting platforms featuring the latest toy news, reviews, previews, community showcases & industry insights. Thank you for checking us out and we hope you stick around!
Last modified: November 10, 2018